September 2022
After 6 years of 3-5-2, I decide to change the system based on a few key issues:
1.we only have two defenders good enough for a starting spot – Andone and Ștefan, with the next best option being hugely inferior, thus, playing a back three would be problematic
2. We have a number of talented young players (5* potential) that have come through the past few years intakes that could really use some game time. The majority of our current starting 11 have reached their potential already and 'investing' further game time in them doesn't make sense if we're looking to improve the overall quality of the squad. While the young ones are currently not as good as our elder players, they have the potential to exceed their ability by miles, so taking the risk in playing them could help us finally make that step up in quality. 
the new generation
Constantin Ivan                                                                                                          
Cezar Dobre 
Ciprian Kereszy                                                                                                              
Tiberiu Vlădilă
The system:
– a more fluid type of football that aims to heavily involve the midfield (our most promising department) in the attacking phase and relies on the physicality of the defensive minded players at the other end of the pitch:
Sparta defense vs. league average defense 
Sparta midfield vs. league average midfield
– player movement designed to help the team position itself in a number of shapes during different phases of play as well as pull opposition players out of position through asymmetry 
– a more balanced approach than the previous one, who was over-reliant on wing-backs
– allows us to field a really strong block of defensive players in their best roles/positions
– two playmaking roles in Vlădilă and Ivan who are the two players in our squad with superior technical ability and potential. Assigning creative responsibility to these two helps us achieve a balance of play in a number of ways:
 1.reduces the number of errors committed by technically limited players trying complex actions above their ability (i.e. risky passes, dribbles, incisive movement)  
2. one player taking control of the game at the back to help us 'play out of defense with more stability' and one who makes the important decisions upfront, in the attacking build-up
                         defensive shape                               attacking shape
in-match example of defensive shape (white kits)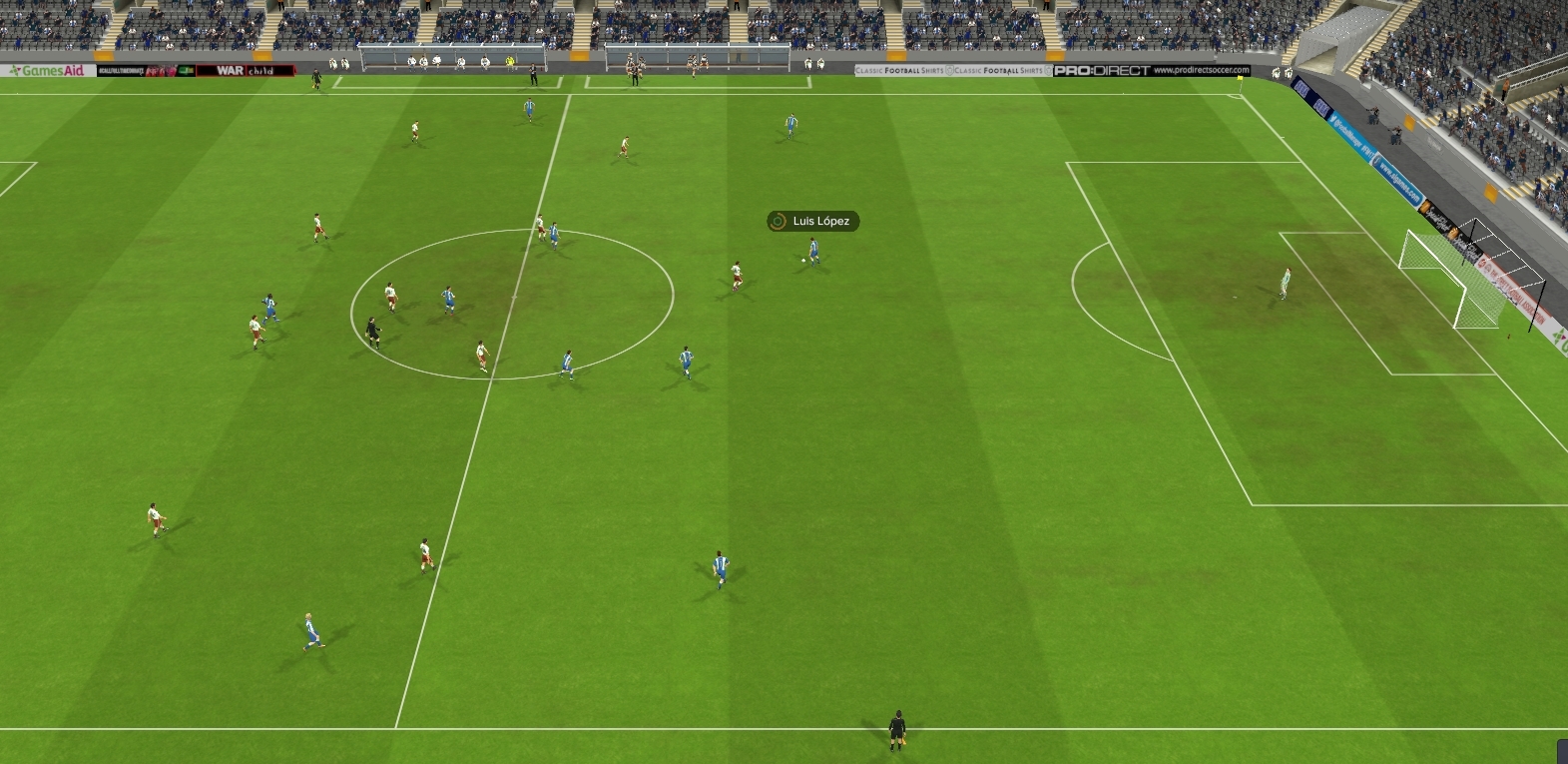 in-match example of attacking shape(brown kits) – Kereszy played as the AP(A) in this match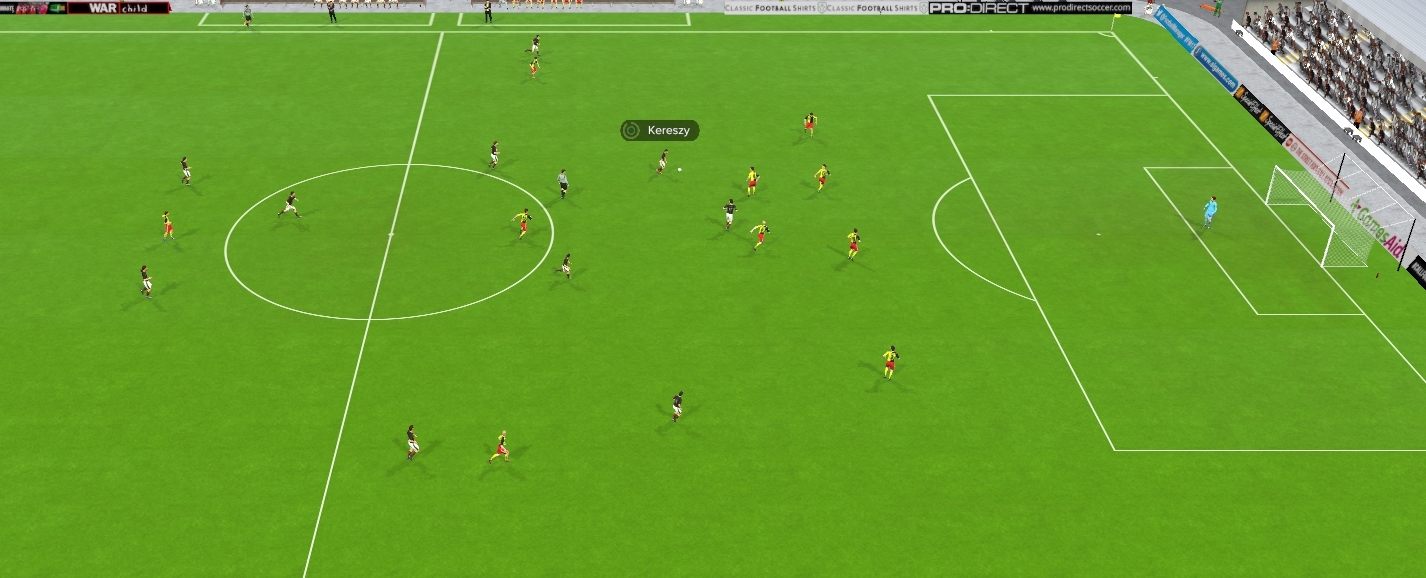 The decision has paid off as we start the season with a dream run, including a sweet derby win, to place us top of the table for the first time in Sparta's history

while we're doing really well in attacking space and creating chances, I'm worried we'll encounter a few problems defensively, as the season unfolds. The above system is a fairly complex one and we don't have enough depth to make it work with any first 11 that we field. Additionally, it's a riskier type of football and we could see it backfire more often than our tried and trusted 3-5-2. Still, I'm happier winning one game and losing two rather than drawing three times in a row, and I'm happier playing youngsters with 5* PA rather than more mature players that are stuck at 2*, so fingers crossed, let's see how we do this season 
March 2023 – Playoffs
so, here we are, 26 matches played and the regular set of fixtures ends to trigger the madness of the playoffs
                              League Table                                        Pre-season odds                              
notice anything different this year?
oh yes! for the first time in our history we have this lovely message greeting us in the inbox. 
from here on every point will be worth gold. We have nothing to lose and we could achieve something truly special if we manage to steal a couple of wins here and there and move up to 4th. This would be pretty crazy, to be fair, considering our odds at the start of the season.
So far I think it's fair to say the change in tactics coupled with the introduction of the new generation in the first team proved to be a hit, if not a necessary step forward from the monotony of the previous seasons. Qualifying for the Champions Playoff is a great achievement and the exciting youngsters that were given a first team spot are already justifying that decision. The playoffs are always a lottery but I'm quietly cooking the hope we can jump above Craiova up into 4th position. European football seemed like a hundred years away dream just a few years ago, so I hope we can continue our tradition of upsetting the odds in that respect 🙂